View Order/Check Out

Product Index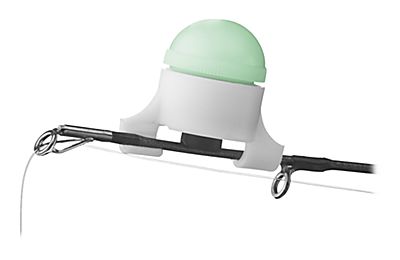 Strike Alert Indicator is easy to install
•Visible from 100 yards
•Battery life: 1,000 hours
•Automatically activates when a fish strikes

Fit the Strike Alert to your rod tip and relax! The Strike Alert with Flash Indicator will signal you when a fish takes your bait. Visible from 100 yards, simply place the Strike Alert 2" below your rod tip. The indicator will begin to flash green until a fish strikes your bait. At that point, the Strike Alert begins flashing red! Units turn off automatically when removed from the rod.

•A saltwater model fits all saltwater and catfish rods (that typically have larger diameter rod tips).
•The freshwater model fits all freshwater rods.

Stay alert with Strike Alert!
Back to Product Index