We have the bait you need for catfish
Live and Prepared Baits
We have night crawlers; beef, chicken and turkey livers; shad sides and entrails; and shrimp. These items are available only in the store, 737 S Washington, Suite 6 Wichita, KS 67211, due to them being perishable items.
Dip Baits - Click here to see how to use dip bait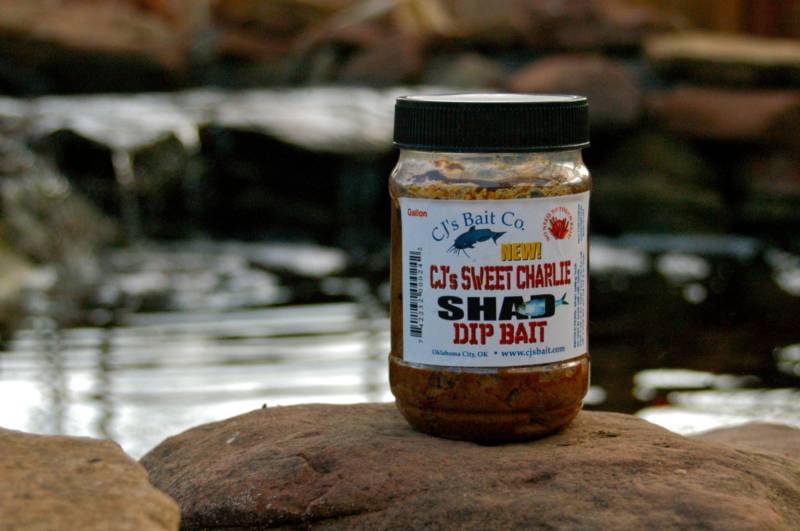 CJ's Bait Company - When it comes to dip baits, CJ's is one of the fastest growing favorites with anglers across the nation as well as in its region of Oklahoma, Texas, Kansas, Missouri and Arkansas. Charlie Jones was introduced to dip bait fishing when he was ten years old and it's been at the core of his life since then. He started making sponge bait years ago but learned the advantages of dip and punch baits and now devotes his efforts to those two popular styles of catfish bait.
Junnie's Cat Tracker - We feature the complete line of Junnie's dip baits. Cat Tracker was founded in 1988 in Dubuque, Iowa by Junnie Mihalakis from homemade formulas tested in catfish habitat throughout the United States. The research continues around the world thanks to a growing fan base of fishing enthusiasts who have discovered catfishing.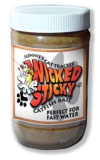 Wicked Sticky The newest in the Cat Tracker line of Cat fish dip baits.The name speaks for itself, and the bait! (WICKED STICKY.) A thick and rich recipe of cheese dip bait. This bait will stick to the worms in the heaviest of currents.


Wicked Sticky Sewer Dip Junnie's Wicked Sticky Sewer Bait is a very rich and dark dip bait and is most effective during hot summer weather.

Wicked Sticky Blood Dip Junnie's Newest - Blood Bait's key ingredient is dry livestock blood which gives this dip bait a high amino acid content. Blood Bait is best used in the spring and the fall catfish seasons.
Team Catfish - Fast becoming the go-to bait for many catfish anglers is Team Catfish Secret 7 Catfish Dip Bait.

Team Catfish has come up with a secret formula for their catfish dip bait. The secret dip bait is being called Secret-7 Premium Catfishing Dip Bait.
The Team Catfish, Secret 7, catfish dip bait is available in two different sizes. The first comes in a small tub with approx 1 pound of bait. The second one comes in a large tub with approx 4 pounds of bait in it.
Recently, Team Catfish has added Sudden Impact punch bait to their selection of baits. All you need is a treble hook, not need for plastic lures, sponge or anything else. Just push the treble hook in the bait and remove it. Keep doing that until you have the amount of bait you want on your hook and you're ready to go.
Sonny's Super Sticky - In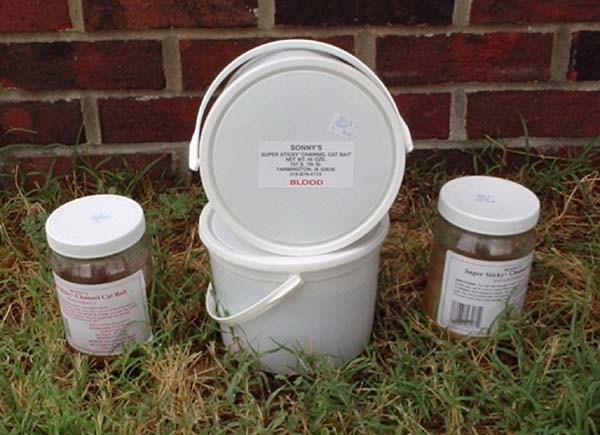 addition to that, we also have Sonny's Super Sticky which has been our best selling catfish bait. A true dip bait, not a sponge bait, Sonny's Super Sticky dip bait has been catching catfish for years and continues to be our best selling dip bait. We ship it all over the country to catfish anglers that have heard about it and can't find it locally. It's available in the original formula as well as blooded. Sonny's Super Sticky dip stink bait is available in 15-ounce jars and 45-ounce tubs.
Dough Baits and Punch Baits
If you don't want to mess with dip baits or prepared baits, don't worry. We have a great selection of dough baits and punch baits from Bee'-Jay, CJ's, Danny King, and Magic Baits as well as others.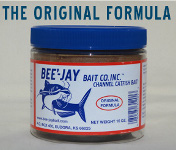 Bee' Jay Catfish Dough Bait has been catching fish for years. We have it in all three types. Zeiner's has been selling Bee'-Jay since sometime in the early 60s or late 50s. The bait has been around since 1950 when two brothers in Kansas City developed the formula that has caught catfish all over the country for generations of anglers.